06:30 AM,Windmills, Red bricks, edged roofs, black and white shaved sheep's shadows printed over the sky who seem to worship the sunrise in a city of angel like manner; their heads turned toward the big disk, or lamas too to my dismay, as I drive to work in the mornings.
The setting is lovely, the hotels are comfortable and I am adjusting relatively fast to this new stage. The small village where I am based is lying on the West side of the Ijsselmer, the biggest artificial lake of Holland. At night I go walking along the waterfront or the marina, it is a sailor town, hundreds of sailing boats, new and old, barges or typical tall ships are resting for the summer, lying in the varied marinas. I can't help but be fascinated by them while I am working. I stare outside the window of the boat, escaping my computer screen and dreaming of sailing soon, joining them.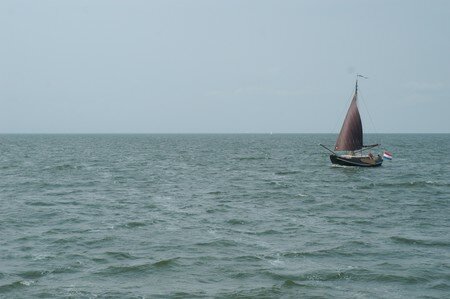 The work in itself is simple, measure depth and update computers of 2 to 3 boats. I had 5 days to learn the software ad my teachers were not the best but then who is. Human nature and behavioural pattern is fascinating and I have to get used to the small bickering and soap opera of large corporations. I work on a boat allday, swaying back and forth while processing and editing data, it is stangely a perfect fit. I love it even if it is a man's world, a builder's world and no girls are part of this except one and myself. So I suffer silently the under the belt jokes and wear baggy clothes. On my way back to the office, on land, I sing out loud in the car and around 18-19, I walk to the small gym where my work manager goes too, a cheap 80's looking tin roof building, bodybuilders and boxers hide out, no females again. A simple life but that I started to like, as I got to go home every friday night for the week-end.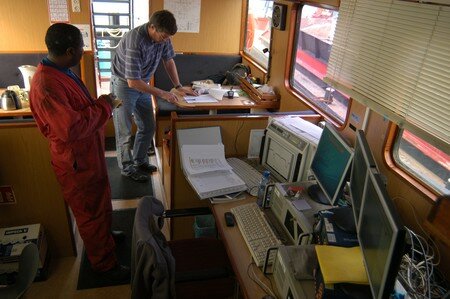 I even took the time to drive to the beach Callant soog ,35 minutes away, a small village with sand dunes contrasting with the flat surrounding landscape, my heart rushed and pounded as I layed eyes on those fleating shapes, I could feel a hapinness unknown simply because of those hills imprinted on my retina. I walked for 2 hours, wind rushing in my hair, clouds hovering menacing, an accalmy of sun after the downpours of the last few days. As the sun set, I simply wished I could live here for ever, get a house behind the dunes and come back from work to fly a kite high in the air, be mindless as a child for a few hours. For now I will move from one hotel to another every week for the next month. An adventure of it's own.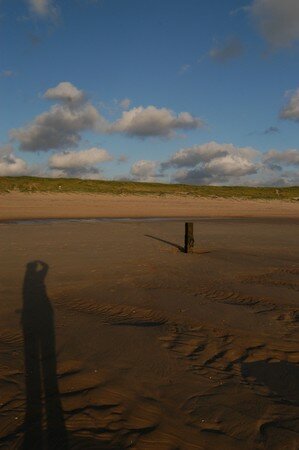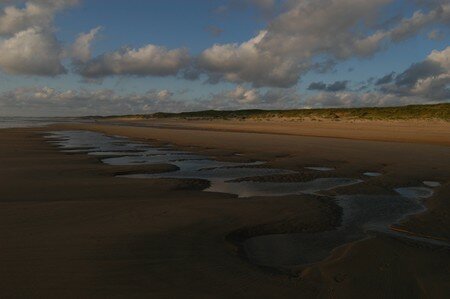 And in a flash, after a phone call, this paradise will be taken away from me... I experienced a sense of utter freedom, accomplishment that I hadn't felt since Alaska. An old self who had been emprisonned and starved for 2 years was out again, hair flying in the wind, soul roaring. Now that he is out, he won't disappear but I will miss this place regardless. I have another 3 days there, time to train, take pics and release it all to the wind.

So where am I headed to now will you ask? Cameroon, Douala, West Africa for a month from the 13th. Auspicious date, not that I am superstitious but flying on a 13th is not necessarily what I would have chose. Will spend summer under heavy clouds, mud as it is moonsoon season, in a big city and I am not pleased, if I had had a choice I would have stayed where I was but ehhhh always dreamt of going to west africa so......things comes in the strangest ways, be careful what you wish for:) it might come true when you elast expect it!!!!!
P.S. Espen is alive and well....if you are worried for lack of news, pls send money, I will update then:)